3525 N Regal St
Spokane, WA 99207
Company Established In
1921
PRODUCTS & BRANDS details >>
CATEGORIES & HEADINGSdetails >>
HollisterStier Allergy is your partner in subcutaneous immunotherapy. Our focus has never varied.

Since 1921, HollisterStier Allergy has been producing immunotherapy products and advancing the allergy industry for both physicians and their patients. The very nature of our business is personal: from the patients suffering allergies, to the physicians who treat them, to the experts in our labs who develop some of the highest quality allergenic extracts available today. So when we say we continually strive to be your partner in allergy management, we mean it. Our promise is to provide the quality and reliability you'd expect from a company with more than 100 years in business – while personalizing the service you deserve.

HollisterStier Allergy's reach spans the entire globe, with services offered from North America to Europe to the South Pacific.



Vendor Showcase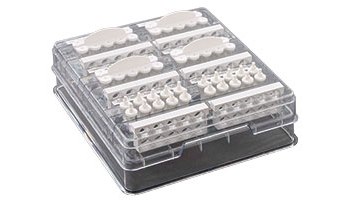 Our exclusive ComforTen® Multiple Skin Test System lets you apply ten tests quickly and precisely. It's accurate, it's easy to read.

ComforTen's ten 1.2 mm stainless steel lancets are self-loading and perform fast, precise tests with minimal discomfort and trauma to your patients. The collars cover the reservoirs, protecting each antigen from foreign material and evaporation. The compact covered tray is stackable, easily transported, and accommodates both ComforTen® and Quintip® devices. The tray includes 3 optional-use spacers for increasing the number of tests between filling the reservoirs.


Company Profile
http://www.hsallergy.com/
800-495-7437
Share with a friend read more